Posts for: November, 2017
By Courtney Camp Highsmith, DMD
November 25, 2017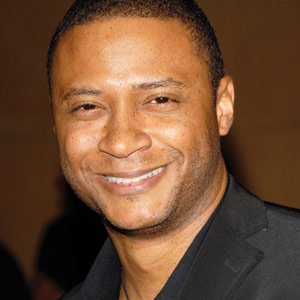 Can you have healthy teeth and still have gum disease? Absolutely! And if you don't believe us, just ask actor David Ramsey. The cast member of TV hits such as Dexter and Arrow said in a recent interview that up to the present day, he has never had a single cavity. Yet at a routine dental visit during his college years, Ramsey's dentist pointed out how easily his gums bled during the exam. This was an early sign of periodontal (gum) disease, the dentist told him.
"I learned that just because you don't have cavities, doesn't mean you don't have periodontal disease," Ramsey said.
Apparently, Ramsey had always been very conscientious about brushing his teeth but he never flossed them.
"This isn't just some strange phenomenon that exists just in my house — a lot of people who brush don't really floss," he noted.
Unfortunately, that's true — and we'd certainly like to change it. So why is flossing so important?
Oral diseases such as tooth decay and periodontal disease often start when dental plaque, a bacteria-laden film that collects on teeth, is allowed to build up. These sticky deposits can harden into a substance called tartar or calculus, which is irritating to the gums and must be removed during a professional teeth cleaning.
Brushing teeth is one way to remove soft plaque, but it is not effective at reaching bacteria or food debris between teeth. That's where flossing comes in. Floss can fit into spaces that your toothbrush never reaches. In fact, if you don't floss, you're leaving about a third to half of your tooth surfaces unclean — and, as David Ramsey found out, that's a path to periodontal disease.
Since then, however, Ramsey has become a meticulous flosser, and he proudly notes that the long-ago dental appointment "was the last we heard of any type of gum disease."
Let that be the same for you! Just remember to brush and floss, eat a good diet low in sugar, and come in to the dental office for regular professional cleanings.
If you would like more information on flossing or periodontal disease, please contact us today to schedule an appointment for a consultation. You can also learn more by reading the Dear Doctor magazine article "Understanding Gum (Periodontal) Disease."
By Courtney Camp Highsmith, DMD
November 10, 2017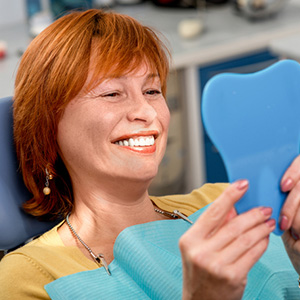 Facing extensive dental treatment can be stressful—and even more so when you realize what it will cost. It's a hard fact of life, but some dental work can be expensive.
The good news, though, is that it's possible to keep your costs at a manageable level, even with limited finances. And your best first step is to become proactive with dental care now, before problems appear or get worse.
There are good reasons for making room in your budget for regular dental cleanings and checkups: for one, dental cleanings coupled with your own daily hygiene help keep bacterial plaque, the main cause of dental disease, from causing gum disease or damage to the tooth surfaces. And seeing us regularly makes it more likely we'll detect a problem before it inflicts too much harm.
Regular visits are also important for establishing a relationship with us. As we become more familiar with you and your own individual risk factors for dental problems, we can then develop a treatment strategy to minimize those risks or take action to decrease their impact.
The latter point has direct bearing on the financial side of your care. It's tempting to postpone a recommended treatment for a mild to moderate issue because of the expense. But receiving treatment now could save you from major expense later.
Perhaps, though, you're actually facing that major expense now and the full weight of what it will cost is bearing down. Even in this situation, you may actually find there are less expensive ways to deal with the problem, at least temporarily until you can afford a more permanent solution.
For example, if you've lost a tooth or have had it extracted, you may be able to opt for a partial denture or similar less costly restoration—at least for the time being. Eventually, when you're prepared financially, you can replace it with a dental implant or another permanent restoration. In the meantime, you're able to regain a reasonable level of dental health.
The key is to invest in your teeth and gums now whatever their state of health. The efforts you make today could save you from a greater health and financial burden tomorrow.
If you would like more information on managing your dental care and its costs, please contact us or schedule an appointment for a consultation.