Posts for tag: dental injury
By Courtney Camp Highsmith, DMD
July 14, 2019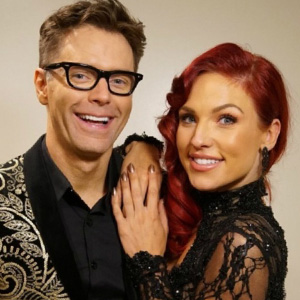 The long-running hit show Dancing with the Stars has had its share of memorable moments, including a wedding proposal, a wardrobe malfunction, and lots of sharp dance moves. But just recently, one DWTS contestant had the bad luck of taking an elbow to the mouth on two separate occasions—one of which resulted in some serious dental damage.
Nationally syndicated radio personality Bobby Bones received the accidental blows while practicing with his partner, professional dancer Sharna Burgess. "I got hit really hard," he said. "There was blood and a tooth. [My partner] was doing what she was supposed to do, and my face was not doing what it was supposed to do."
Accidents like this can happen at any time—especially when people take part in activities where there's a risk of dental trauma. Fortunately, dentists have many ways to treat oral injuries and restore damaged teeth. How do we do it?
It all depends on how much of the tooth is missing, whether the damage extends to the soft tissue in the tooth's pulp, and whether the tooth's roots are intact. If the roots are broken or seriously damaged, the tooth may need to be extracted (removed). It can then generally be replaced with a dental bridge or a state-of-the-art dental implant.
If the roots are healthy but the pulp is exposed, the tooth may become infected—a painful and potentially serious condition. A root canal is needed. In this procedure, the infected pulp tissue is removed and the "canals" (hollow spaces deep inside the tooth) are disinfected and sealed up. The tooth is then restored: A crown (cap) is generally used to replace the visible part above the gum line. A timely root canal procedure can often save a tooth that would otherwise be lost.
For moderate cracks and chips, dental veneers may be an option. Veneers are wafer-thin shells made of translucent material that go over the front surfaces of teeth. Custom-made from a model of your smile, veneers are securely cemented on to give you a restoration that looks natural and lasts for a long time.
It's often possible to fix minor chips with dental bonding—and this type of restoration can frequently be done in just one office visit. In this procedure, layers of tooth-colored resin are applied to fill in the parts of the tooth that are missing, and then hardened by a special light. While it may not be as long-lasting as some other restoration methods, bonding is a relatively simple and inexpensive technique that can produce good results.
If you would like more information about emergency dental treatment, please contact us or schedule an appointment for a consultation. You can learn more by reading the Dear Doctor articles "The Field-Side Guide to Dental Injuries" and "Knocked Out Tooth."
By Courtney Camp Highsmith, DMD
February 04, 2019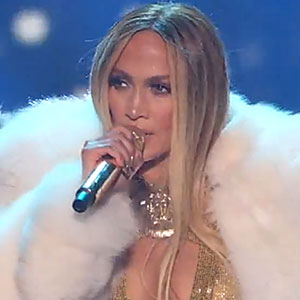 Whether she's singing, dancing or acting, Jennifer Lopez is a performer who is known for giving it all she's got. But during one show, Lopez recently admitted, she gave a bit more then she had planned.
"I chipped my tooth on stage," she told interviewers from Entertainment Tonight, "and had to finish the show….I went back thinking 'Can I finish the show like this?'"
With that unlucky break, J-Lo joins a growing list of superstar singers—including Taylor Swift and Michael Buble—who have something in common: All have chipped their teeth on microphones while giving a performance.
But it's not just celebs who have accidental dental trouble. Chips are among the most common dental injuries—and the front teeth, due to their position, are particularly susceptible. Unfortunately, they are also the most visible. But there are also a number of good ways to repair chipped, cracked or broken teeth short of replacing them.
For minor to moderate chips, cosmetic bonding might be recommended. In this method, special high-tech resins, in shades that match your natural teeth, are applied to the tooth's surface. Layers of resin, cured with a special light, will often restore the tooth to good appearance. Best of all, the whole process can often be done in just one visit to the dental office, and the results can last for several years.
For a more permanent repair—or if the damage is more extensive—dental veneers may be another option. Veneers are wafer-thin shells that cover the entire front surface of one or more teeth. Strong, durable and natural-looking, they can be used to repair moderate chips, cracks or irregularities. They can also help you get a "red-carpet" smile: brilliant white teeth with perfectly even spacing. That's why veneers are so popular among Hollywood celebs—even those who haven't chipped their teeth!
Fortunately, even if the tooth is extensively damaged, it's usually possible to restore it with a crown (cap), a bridge—or a dental implant, today's gold standard for whole-tooth replacement. But in many cases, a less complex type of restoration will do the trick.
Which tooth restoration method did J-Lo choose? She didn't say—but luckily for her adoring fans, after the microphone mishap she went right back up on stage and finished the show.
If you have a chipped tooth but you need to make the show go on, please contact us or schedule an appointment for a consultation. You can also learn more by reading the Dear Doctor magazine articles "Artistic Repair of Chipped Teeth With Composite Resin" and "Porcelain Veneers."
By Courtney Camp Highsmith, DMD
June 19, 2018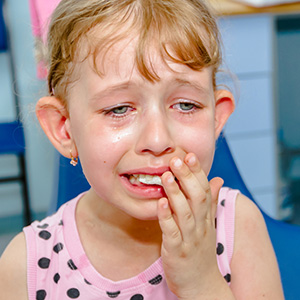 The National Safety Council has designated June as National Safety Month. A key component of staying safe is being prepared for emergencies, and this includes dental emergencies. Would you know what to do if you suffered any of the following dental mishaps?
Chipped tooth: One common dental injury is a chipped tooth. If this happens to you, save the missing chip if possible because we may be able to bond it back onto the tooth—but don't be tempted to glue the chip back on by yourself! However, even without the missing chip, the tooth can most often be repaired with bonding material.
Cracked tooth: If you crack a tooth, rinse your mouth with warm water. If it is bleeding, hold a clean washcloth or gauze to the area until the bleeding stops, but don't wiggle the tooth around or bite down hard. Keep in mind that the sooner your tooth is repaired, the better. Depending on how bad the crack is, if the tooth can be treated, it will most likely continue to function pain-free for years to come.
Displaced ("luxated") tooth: If an injury causes your tooth to become loose, shoves it sideways or pushes it into or out of its socket, don't try to force the tooth back into position on your own. Instead, call the dental office right away and leave it to us to bring the tooth back into its proper place and determine the extent of the injury.
Knocked out tooth: If a permanent tooth is knocked out of your mouth, pick it up without touching the root and rinse it off with cold water, but do not scrub. For the best chance of saving the tooth, place it firmly back in its socket within five minutes and hold it in position for a few minutes. If this is not possible, keep the tooth between your cheek and gum or in a glass of cold milk so that it doesn't dry out. Call the dental office immediately.
If a baby tooth is knocked out, there is no need to place it back in the socket since baby teeth are not reattached. However, it is still important to have us examine the injury.
Being prepared for dental emergencies can help save a tooth as well as avoid more costly dental treatment down the road. But no matter what type of dental injury you have, it is important to come in for a consultation as the injury may extend beyond the part of the tooth that is visible. With today's materials and technology, there's a very good chance your smile can look as good as before—and often even better!
If you have questions about dental injuries, please contact our office or schedule a consultation. To learn more, read the Dear Doctor magazine articles "Trauma and Nerve Damage to Teeth" and "Artistic Repair of Front Teeth with Composite Resin."